Brian Burt - Speculative Fiction

If you're hunting for that next riveting novel, clever blog post, or unique writer's point of view, I strongly recommend visiting the web sites of my fellow Double Dragon Publishing authors. They offer a dazzling variety of fiction between them, something to satisfy any literary taste. Check 'em out!
- Bob Rich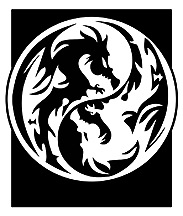 Nature Reclaims Her Own: J. G. Ballard's The Drowned World
In the November 2014 issue of Australian Humanities Review, to my shock and delight, Adrian Tait mentions my debut novel, Aquarius Rising: In the Tears of God, in his article about the emergence of climate fiction. From the article: "A more challenging form of cli-fi—and one closer to the sense of it as a sub-genre of SF—takes that journey a step further, and imagines how, in the face of a changing world, humankind itself could adapt or evolve. In the future world of Brian Burt's Aquarius Rising (2013), for example, human-dolphin hybrids have 'built thriving reef colonies among the drowned cities of the coast', even as they are 'confronted by rogue scientists determined to resurrect the land by slaughtering the sea' (Cli-Fi Books). This is not just a change in the way human beings live, but a fundamental change in human being."
Winner of the 2014 EPIC eBook Award for Science Fiction wins with first ever novel, "Aquarius Rising: In the Tears of God"
The Arts & Entertainment section of the Western Herald, the online edition of the Western Michigan University newspaper, features a nice article about my first novel, the path to completing it, and the satisfaction of winning EPIC's 2014 eBook Award for Science Fiction.
WMEAC Member Writes Climate Change Sci-Fi Novel
The West Michigan Environmental Action Council posts an article about Aquarius Rising: In the Tears of God following its initial release. WMEAC is a great organization with many dedicated volunteers working tirelessly to protect and defend West Michigan's precious natural resources.
This wonderful web site promotes ecologically oriented fiction in all of its forms and across a wide variety of genres. The "Green Reads" section of the site features... you guessed it... excerpts from the Aquarius Rising novels! And I was thrilled to be featured in the August 2017 Climate Change Authors Spotlight:
- http://dragonfly.eco/climate-change-author-spotlight-brian-burt/
SFFWORLD - What Is Cli-Fi and Why Does It Matter?
This guest post about climate fiction and its significance appeared on SFFWorld, one of the premier and longest-running sites for science fiction, fantasy, and horror fiction on the web. SFFWorld also hosted a follow-up online debate featuring myself and two other guest hosts on the topic of Climate Fiction; you can view the debate thread here: Cli-Fi: A SFFWorld Topics Debate
SF SIGNAL - Sea-Fi: When SF Plumbs the Ocean Depths
This guest post explores the beauty, mystery, and intrigue of writing science fiction that probes the world beneath the waves. It appeared in SF Signal, the Hugo Award-winning online fanzine for speculative fiction.
ASEI ARTS - What Inspires You?
I was honored to be interviewed by the folks at ASEI Arts in conjunction with their Anthology House project to raise money for hurricane relief in the wake of devastating storms Harvey, Irma, and Maria in 2017. My short story "Storm Rider" is included in the anthology. You can read a sample from this tale here: Storm Rider
ARTISTS & CLIMATE CHANGE - Wild Authors: Brian Burt
Really cool to be featured in the Wild Authors series on the Artists and Climate Change web site. Check it out!
WORLD WEAVER PRESS - A Superior Solarpunk Setting
My guest blog about the background for the story I contributed to World Weaver Press' anthology Glass and Gardens: Solarpunk Winters.