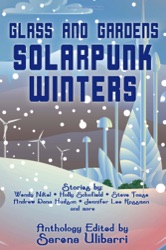 This anthology envisions winters of the future, with stories of scientists working together to protect narwhals from an oil spill, to bring snow back to the mountains of Maine, to preserve ecosystems—even if they have to be under glass domes. They're stories of regular people rising to extraordinary circumstances to survive extreme winter weather, to fix a threat to their community's energy source, to save a living city from a deep-rooted sickness. Some take place after an environmental catastrophe, with luxury resorts and military bases and mafia strongholds transformed into sustainable communes; others rethink the way we could organize cities, using skybridges and seascrapers and constructed islands to adapt to the changes of the Anthropocene. Even when the nights are long, the future is bright in these seventeen diverse tales. My short story "Snow Globe" is included.
What is visionary ecology? Per Maia Kumari Gilman, Curator of this collection: "It is a collaborative envisioning of the opportunity of our shared domain. It challenges assumptions about rightness and alignment in our lives and work, and wraps to include all perspectives, no matter where they are on the spectrum of religion, identity, or politics." This unique writing project was inspired by the series of terrible storms — Hurricanes Harvey, Irma, and Maria — that devastated the Southern U.S. and Caribbean nations in the summer of 2017, and most of the proceeds were donated to Habitiat for Humanity to assist with rebuilding efforts. My short story "Storm Rider" is included.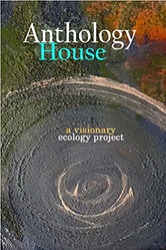 A collection of funny, dark, mad, bad, upbeat, downbeat and fantastical short stories about living sustainably from the University of Southampton's Green Stories writing competition. From eco communities to singing buildings, and sharing economies to resetting the earth back to prehistoric times, these stories showcase a myriad of different ideas about how humans can live more harmoniously with nature, and each other. My short story "Resurrection Trust" is included and inspired the title for this diverse, inventive anthology of tales about what a truly sustainable world might look like in the (not-so-distant) future...or futures.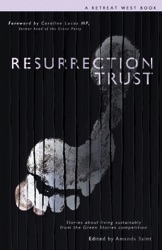 Fly away to remembered dreams, twists of fate, ghostly apparitions, or far off moons, sift through the grains of the sandman's dreamscape. Who can tell what you will find in the dark? Travel to another lifetime in fantastical or remembered dreams, but will you come home again? A mind-bending second collection of award-winning short stories from fourteen new voices in international short fiction through Flying Ketchup Press. My short story "Mist at Twilight" is included.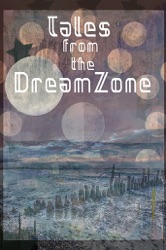 A collection of inspiring, funny, dark, mysterious, tragic, romantic, dramatic, upbeat and fantastical short stories. These 23 stories are written by a variety of authors, with the aim to inspire readers with positive visions of what a sustainable society might look like and how we might get there.
The stories are diverse in style, ranging from whodunnits to sci-fi, romance to family drama, comedy to tragedy, and cover a range of solution types from high-tech to nature-based solutions, to more systemic aspects relating to our culture and political economy.
This anthology was shared freely with the delegates to the COP27 Climate Conference, along with supporting web pages detailing the solutions featured in each story. I'm thrilled to have my short story "OasIS" included in this worthy effort!
This collection of my previously published (and new) speculative fiction spans the gamut from science fiction to fantasy to horror. Prowl the streets of New Orleans with a rogue police detective who has lost everything at the hands of the Voodoo gangs...and will do anything for revenge. Skip across the web of timelines in the multiverse with a temporal physicist determined to save his wife from a monster on all of them. Travel the rugged backroads of Southwest Ireland with an ancient goddess who weaves her magic spell to restore her vanished race. Mourn the sacrifice of an alien on a far-flung planet who sacrifices his death, not his life, to save his species from invading humans. A dozen tales of wonder and weirdness await!
(Original cover art courtesy of my oldest son, Cormac!)
Rated 5 of 5 Stars by Readers' Favorite and 4 of 4 Stars by Online Book Club!
On an Earth ravaged by global warming — and a disastrous attempt to reverse it — Aquarians have built a peaceful society of reef-cities beneath the waves. These human-dolphin hybrids resurrect the drowned coastal ruins of ancient Human towns, turning them into undersea gardens...until an unknown enemy unleashes an invisible weapon that leaves no survivors. Ocypode is an Atavism: marooned in the genetic limbo between Human and Aquarian, accepted by neither race. As the war between the ocean-dwellers and the "dirt-swimmers" escalates, drawing in other hybrid species, he and his comrades must find a way to bridge the chasm between land and sea before both worlds are destroyed. This consolidated volume of the award-winning trilogy (EPIC's eBook Award for Science Fiction, Readers' Favorite Gold Medal for Science Fiction) contains new, previously unpublished content.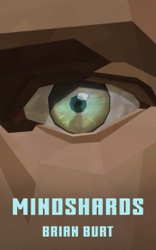 From an apocalyptic ocean, to the empty void of space, from the ghosts in the human psyche to the center of the Earth. In "Tales from the Deep" asks questions answered best in the dark. Artist Alex Eickhoff brings these short hybrid fictions to life. Don't dip your toes in these waters unless you have the courage to face what's waiting underneath where you'll dive deep into dystopian futures, water worlds, and alien planets. Twelve international authors reveal evocative awakenings and acts of courage. You'll visit a doctor in the high mountains of Persia, dive into the microbiology of alien moons, then foray into the dark recesses of the lives of warriors deep underground. Meet fantastical deep space travelers, cyborg creatures, and adventurers of all kinds.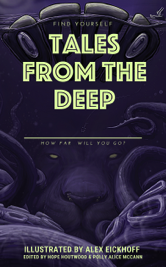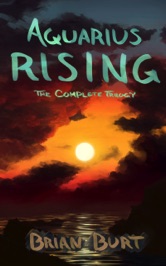 The L. Ron Hubbard Writers and Illustrators of the Future Contests have left an indelible mark on the fields of science fiction and fantasy. With more than three decades of developing new professional writers and more than a quarter century of cultivating new professional illustrators, the impact that the two Contests have had on the field is impossible to measure. My short story "The Last Indian War" was the grand-prize winner featured in this 8th volume of the series.